Wood Plugs
Wood plugs are used by professional deck builders and savvy homeowners who want their newly completed deck to look beautiful and blemish free. Our specially designed wooden plugs fill in screw holes and are one of the best investments you can make when it comes to building a deck. These essential deck tools will make each and every deck board you install look great for years to come.
While we carry standard deck plugs, by far, the best wood plugs to buy are the Extreme Plugs™ from the Ipe Decking Company. Each of these specially designed deck plugs have been turned with ridges that act like hooks whenever you insert these deck plugs into a piece of hardwood decking. These ridges help keep the plug from popping up over time. Regardless of the type of decking you choose, we can create Extreme Plugs™ that are made to match the specific kind of decking that you have chosen.
For a close up view of the deck plugs, check out this picture: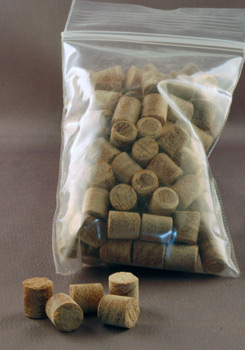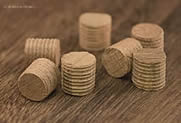 Buy Extreme Plugs ™ & Wooden Plugs
Contact the Ipe Decking Company today to order a wood plug set. Whether you are using ipe, tigerwood, garapa, cumaru, or any other kind of hardwood, all of our wood plugs are going to make you glad you took the time to build a deck that will be the envy of the neighborhood for a long, long time.